Once again, like every year during these dates, ESAC opened its doors for another edition of ESAC Star Party, an outreach event intended for the general public interested in astronomy.
The event started at 20.30 with an opening speech by ESA's scientist Eduardo Ojero. Eduardo captivated the audience's atenttion with his words about ESA's insights, talking briefly about current and future missions planned by the Space Agency. After this short overview, followed by a short promenade over ESAC, at 22hr observations started! but first he explained to the crowd how to use a telescope to make an astronomical observation, to engage people about what they were about to see.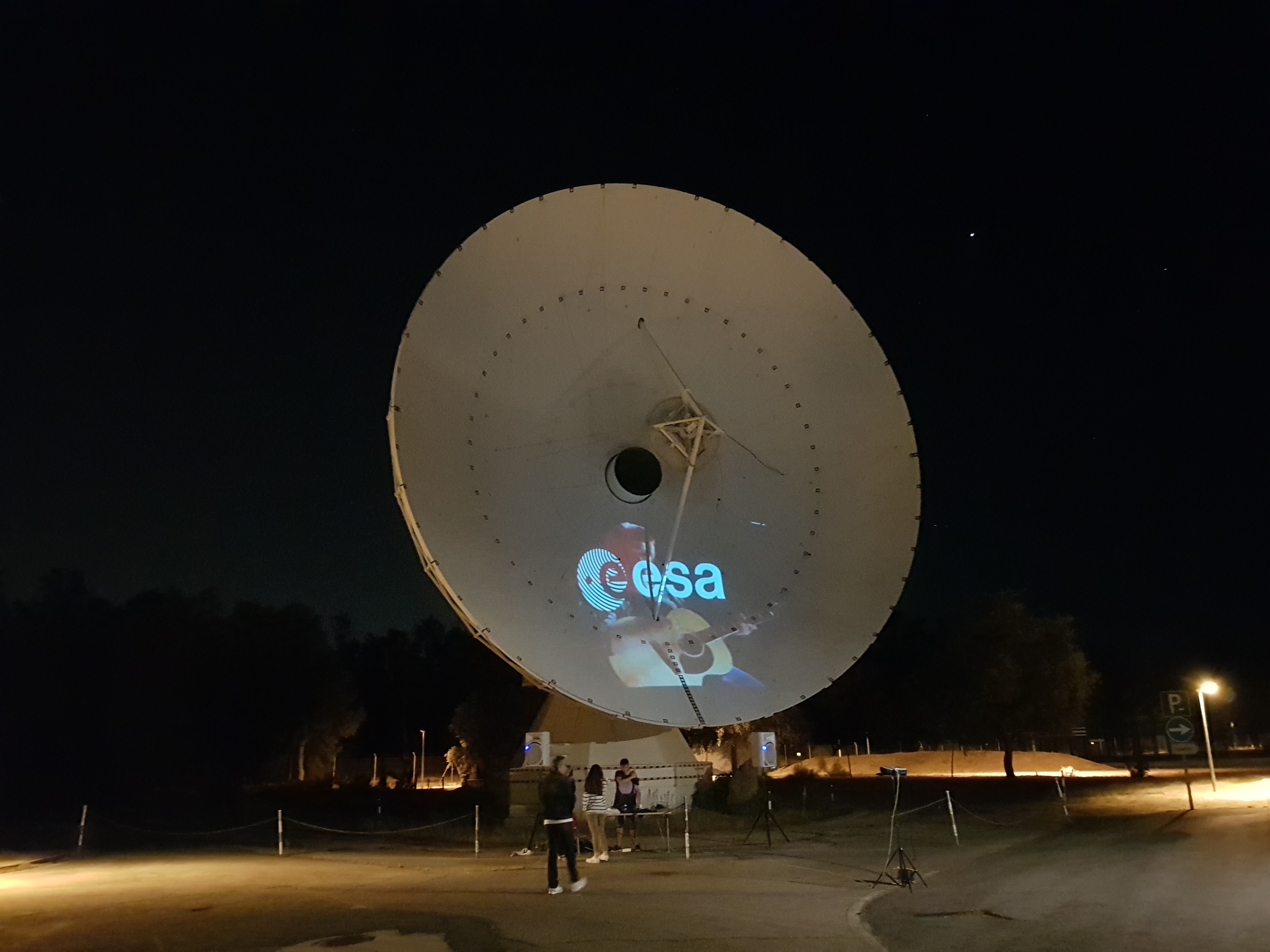 VIL-1 radio antenna in ESAC
"Today we have a good opportunity to see Mercury, the innermost planet of the Solar System" says Ojero, "Mercury is difficult to observe because its proximity to the Sun, makes it visible only right after sunset or sunrise" continues.
Other stellar objects that were observable were the Moon, Jupiter and its Galilean moons, always a beautiful sight to the newby in astronomy, and "the lord of the rings" Saturn. In a secondary place, participants tried to reach Andromeda, not visible due to light pollution.
Almost 500 people assisted to the event, making it really sucessful. See you next year!
Tour for ESAC 2022 trainees
CESAR team gave a visit tour to the onsite 2022 ESAC trainees. The main ESAC rooms and missions were presented to these early career space enthusiasts. See more

SSE 2018-2019 Awards Ceremony
On the 30th October, the CESAR Team celebrated the SSE 2018-2019 Awards Ceremony. The prize was obtained for the grade 2 students of the CEU San Pablo Monteprincipe school, for having delivered the most interesting and original research project to the Space-Science Experience Awards during the scholar year (2018-2019). See more