On saturday the 19th, ESAC opened its doors around 10 am with a first guided visit around the complex taking place 30 minutes later.
Three buildings in the astronomy centre hosted different activities. Buiding A was prepared for the little ones in the family where toddlers could grab their scissors and practice their cutting skills with ESA's pet Paxi's worksheets. In the same building, CESAR team hosted an activity called "Prepare your space travel to Mars" for children starting at age 6.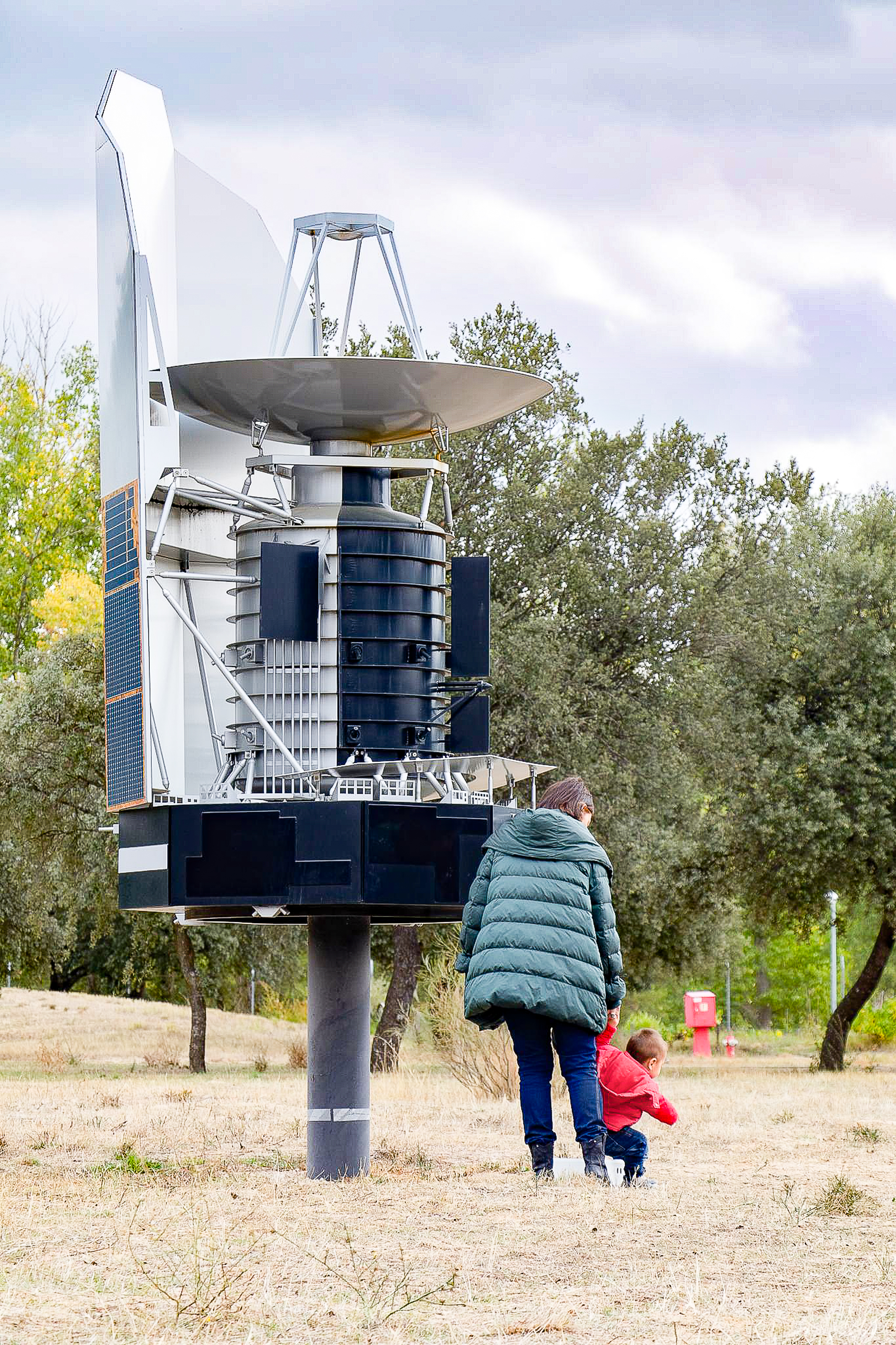 A family besides Herschel's Space telescope model
"All these activities are oriented to light up the passion for space science among children" says David Cabezas, one of the promoters of CESAR. He is in charge of an experiment which aims to control a replica of martian rover ExoMars from CESAR's control room, via radiofrecuency. This imitates the communication process that will take place between Earth and the red planet when the real ExoMars gets there, in 2023.
"We simulate real life situations like programming commands to surpass an unexpected obstacle, in this case from a place a couple of hundred meters away, in real life that distance becomes millions of kilometres, it is really challenging"
For some, it is their first time in the complex, getting to know first hand how is it to work in one of the state-of-the-art space science facilities in the world.
"It's my first time here, and I am astounded, it is like I always imagined it would be" says Ana, 45, after ending a visit around ESAC with her family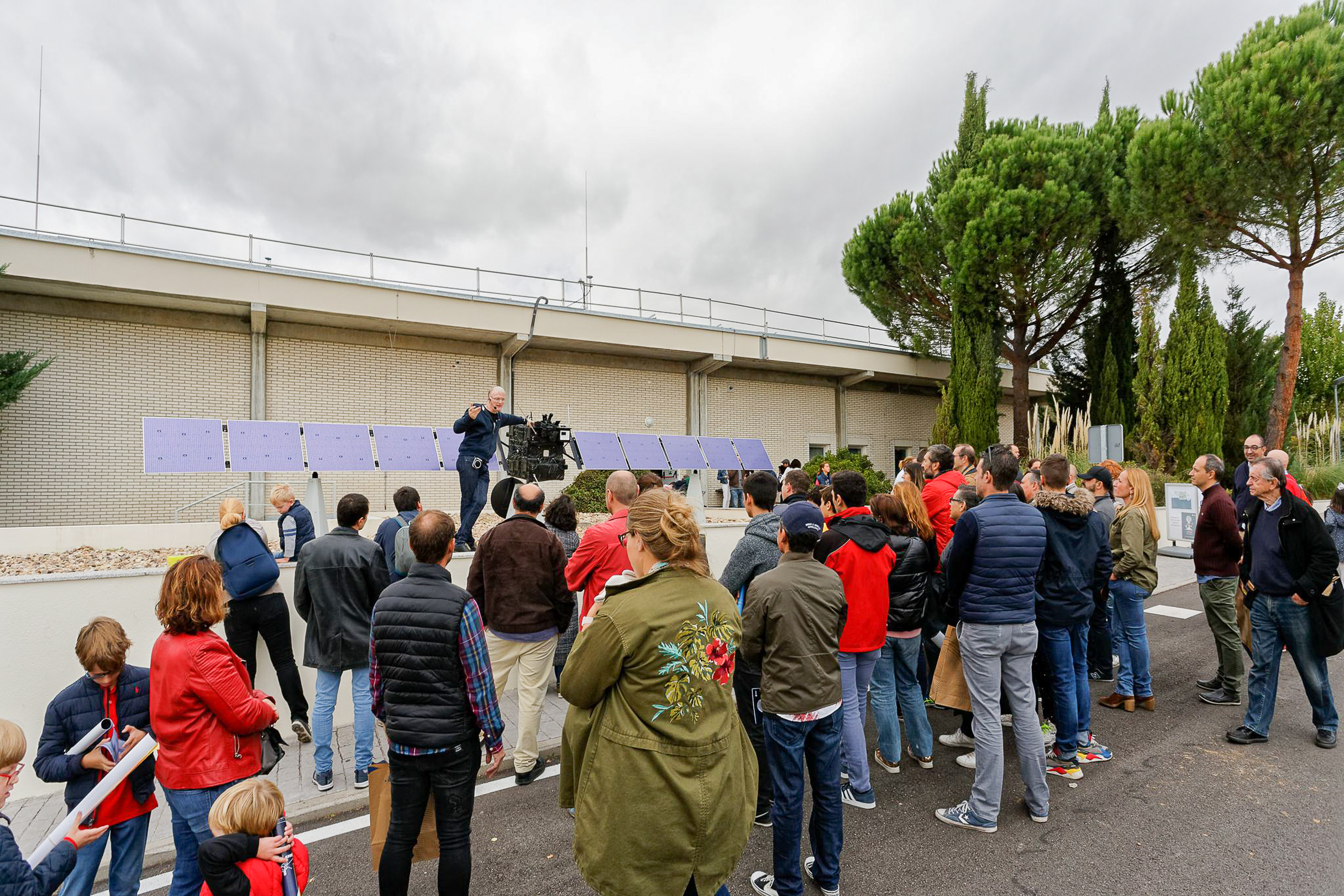 A guided visit around ESAC stopped at Rosseta's model
"CESAR has prepared a bunch of different activities, like this one with ExoMars, or a live Sun observation with our RA solar telescope nearby buiding D" says Michel Breitfellner, CESAR's coordinator.
In Building D, ESA's VIPs like ESAC director of science Günter Hasinger gave a speech about ESAs missions in space, black holes, or unsolved misteries of the universe. Soon after, former astronaut Thomas Reiter illustrated families about how is to be an astronaut. Later on, Lionel Hernandez, director of ESA's Cebreros tracking station, Show the public how ESA tracks satellites when orbiting Earth.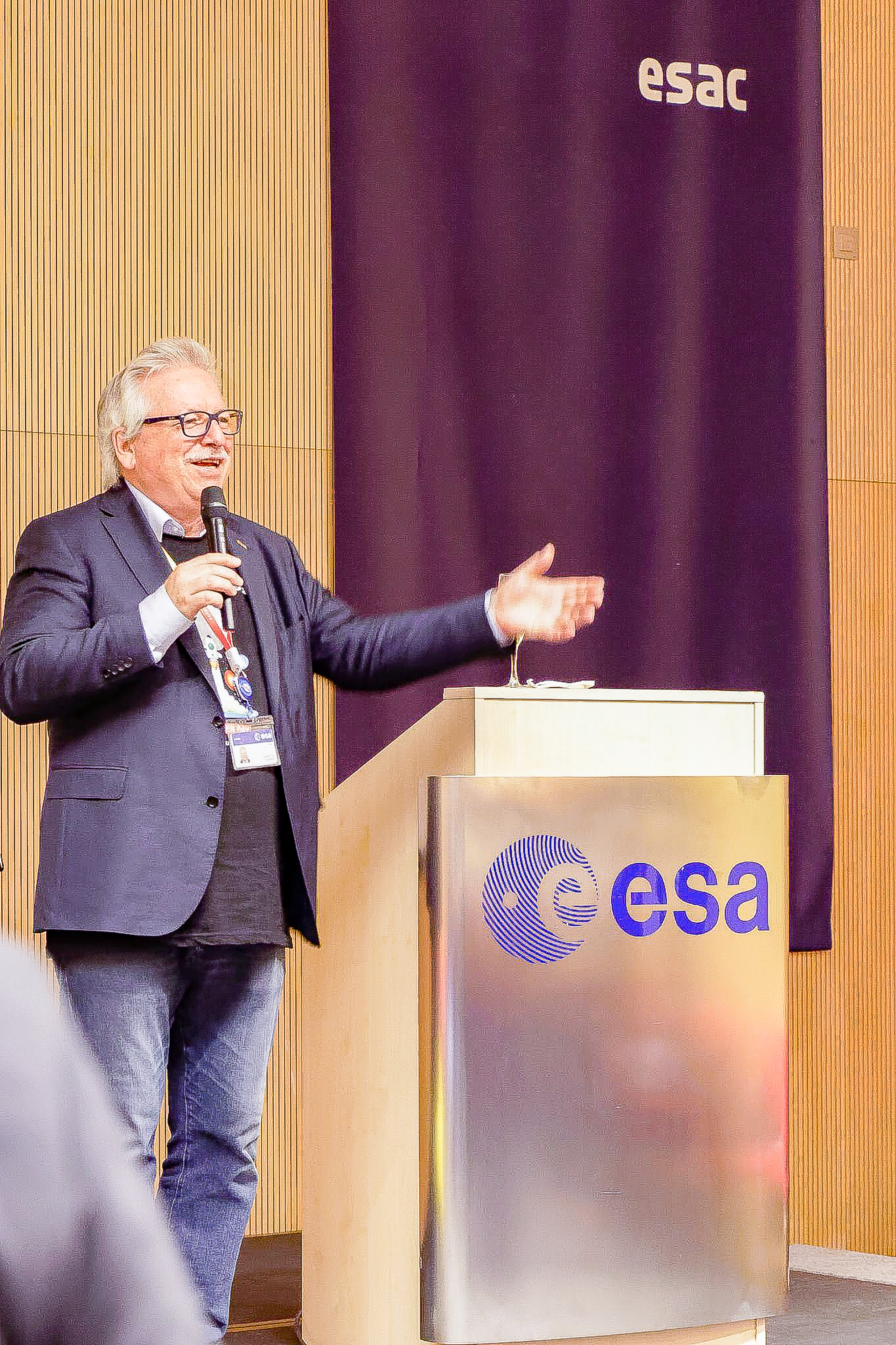 Günter Hasinger, ESA's director of science
All around the place, scaled models of upcoming missions like JWST (James Webb Space Telescope) are shown to the public delighting children and adults alike.
In the tennis court, real science is made, launching water-propelled rockets designed by children to a height of decens of meters. Every lauch is celebrated like a real one.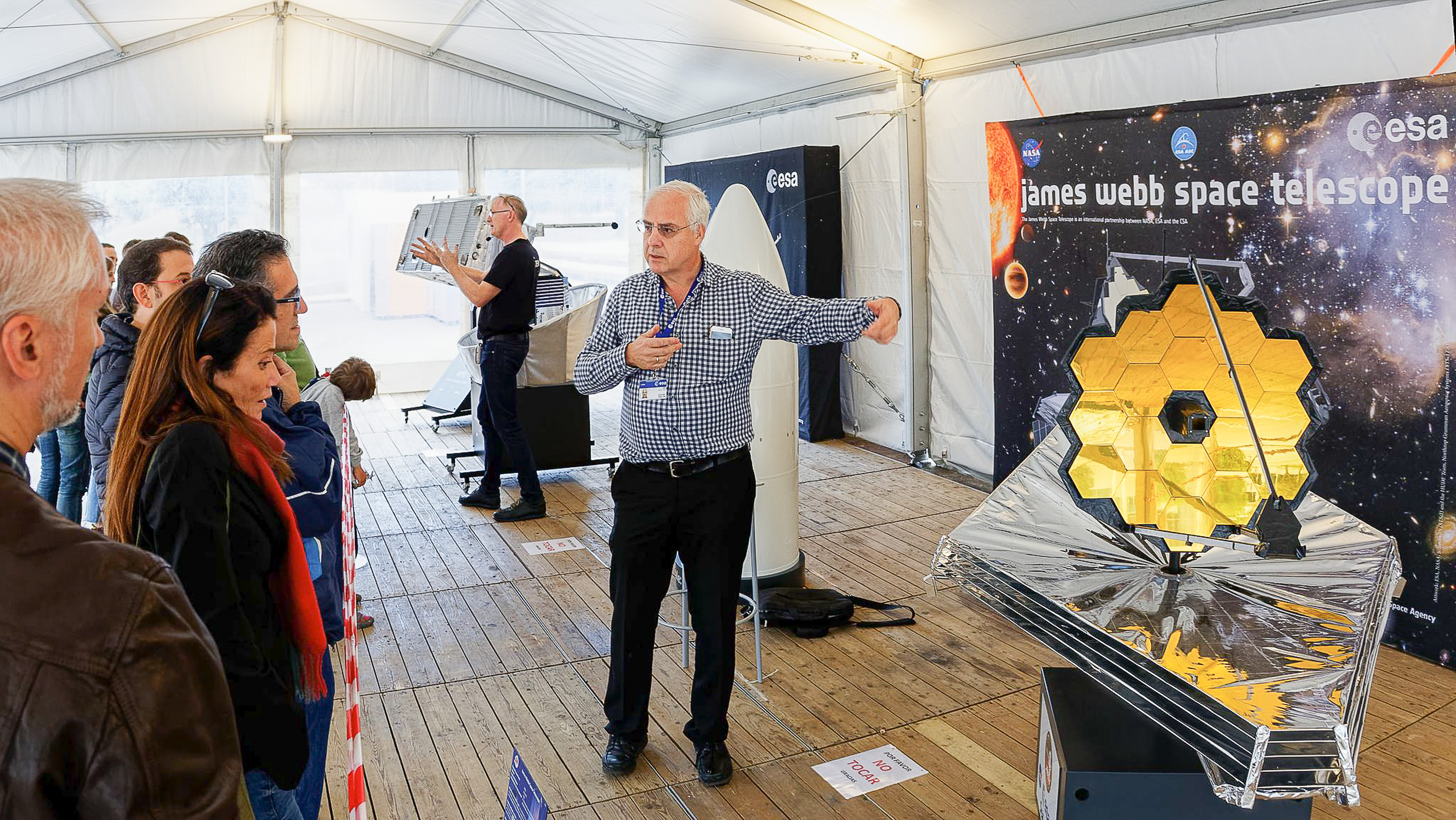 Explaining a James Webb model
By the end of the day, and 2400 visitors after, ESAC is getting empty again.
But promoters are sure of one thing: more than one children who visited is now dreaming about being an astronaut, or a space scientist... Mission completed!