The European Space Astronomy Centre, located nearby Madrid, is
ESA's window to the universe
. Some ESA's most important scientific discoveries in recent years have been made in this complex, where all the data generated by space missions like
Bepicolombo
,
XMM Newton
or
Gaia
is received, processed and studied.
As the European Space Agency is an international organization, its headquarters are split among different partners, each of them specialized on one thing.
For example, the Netherlands (
ESTEC
) is in charge of all that has to do with engineering (like testing the satellites) while
ESOC
(Germany) tracks and operates ESA's spacecraft in space.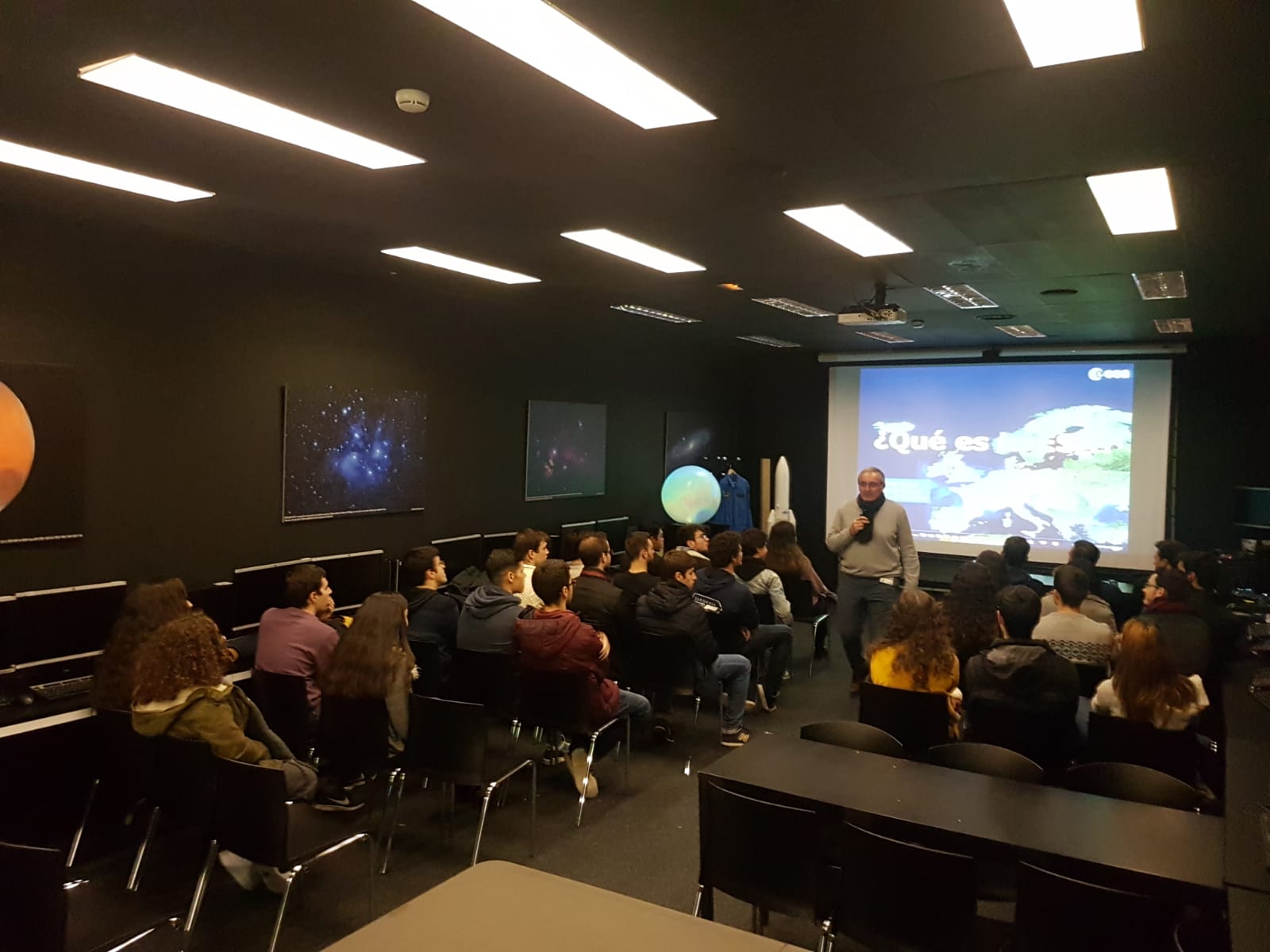 Visitors in CESAR lecture room Credit: ESA/CESAR
But, is in ESAC where the real science is done, and in CESAR we feel really lucky to have our headquarters here.
One of our activities consists in giving tours around the European Space Astronomy Centre to educational entities, such as universities, in what we call an educational excursion.
In numbers of maximum 30 students per visit, participants will enjoy a little introductory lecture about ESA and its activities in space, and later on, will have the opportunity to watch the 1:1 models of Gaia,
Herschel
, or
SOHO
missions, which are disseminated around the facility. Depending on availability, you can even visit mission control rooms like XMM-Newton's or
SMOS
.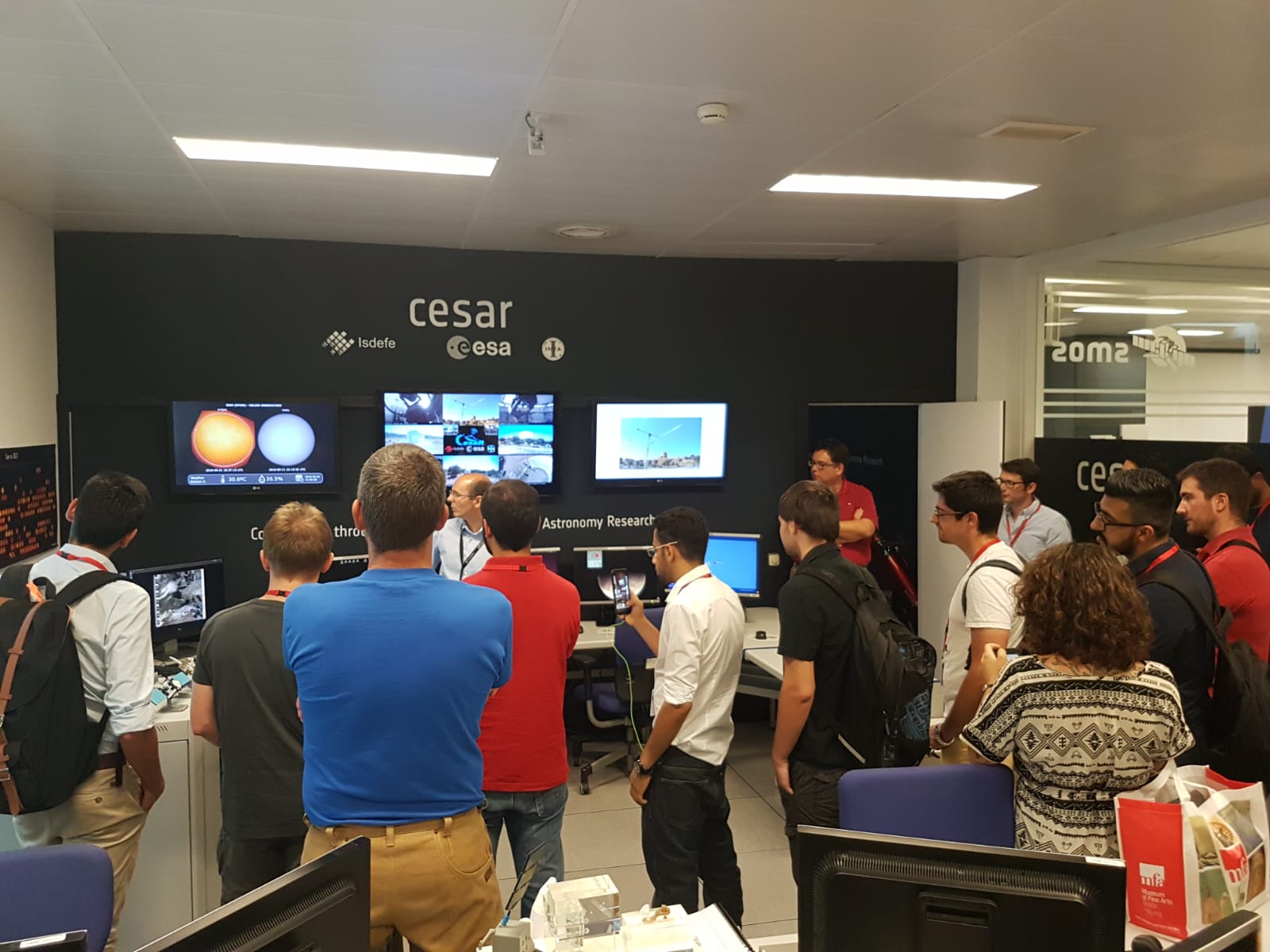 Visitors in CESAR control room Credit:ESA/CESAR
This season we have had to cancellate a few visit proposals due to mobility restrictions, but yet we could give a few interesting visits to universities like Camilo José Cela, Saint Louis University or Real Academia de Ingeniería.
This year we also have had lots of schools coming from Greece, which has been really enjoyable, and is confirming that CESAR project is reaching an international dimension.
If you are planning to visit us here in ESAC, and specially if you are on behalf of an elementary school, we recommend you take a look at our
Space Science Experience
, an activity where the students visit ESAC while resolving a science case using real astronomical data. Otherwise, you can contact us through
this form
, and we will arrange a visit if possible.
COVER CREDIT: ESA/CESAR