During this year 2020 we have made some major improvements in our infrastructure.
Now, our optical telescopes are placed in the European Space Astronomy Centre, where the CESAR initiative is physically located.
In the previous years, our optical equipment was placed in Robledo de Chavela and Cebreros (Ávila), which difficulted reparations or updates due to its distance from ESAC.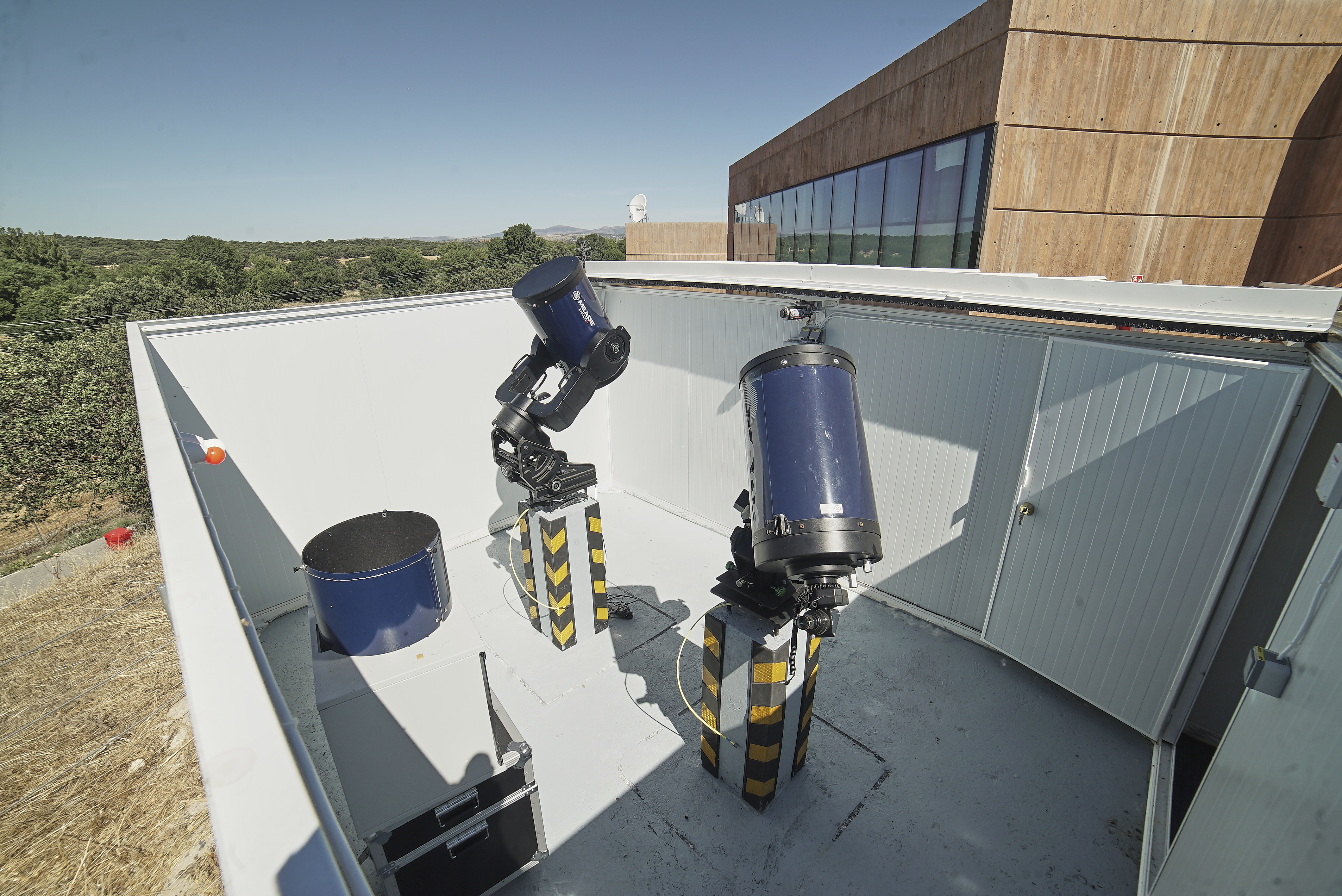 Optical telescopes's new facility. Credit: ESA/CESAR

In their new location, a couple of hundred meters from CESAR's offices in ESAC, the CESAR team can easily access them, providing in situ reparations or updates without any effort, which will positively improve observing time along the season.
Both Schmidt-Cassegrain telescopes had been placed in a specially-built facility, provided with a removable roof to protect the telescopes from weather without having to move them when not in use.
Attached to the telescopes' area, there is a control room with two computers to program observations and download images taken with the CCD cameras.
After some minor software updates, the new facility and its observatories will be ready to start observing. Keep tuned!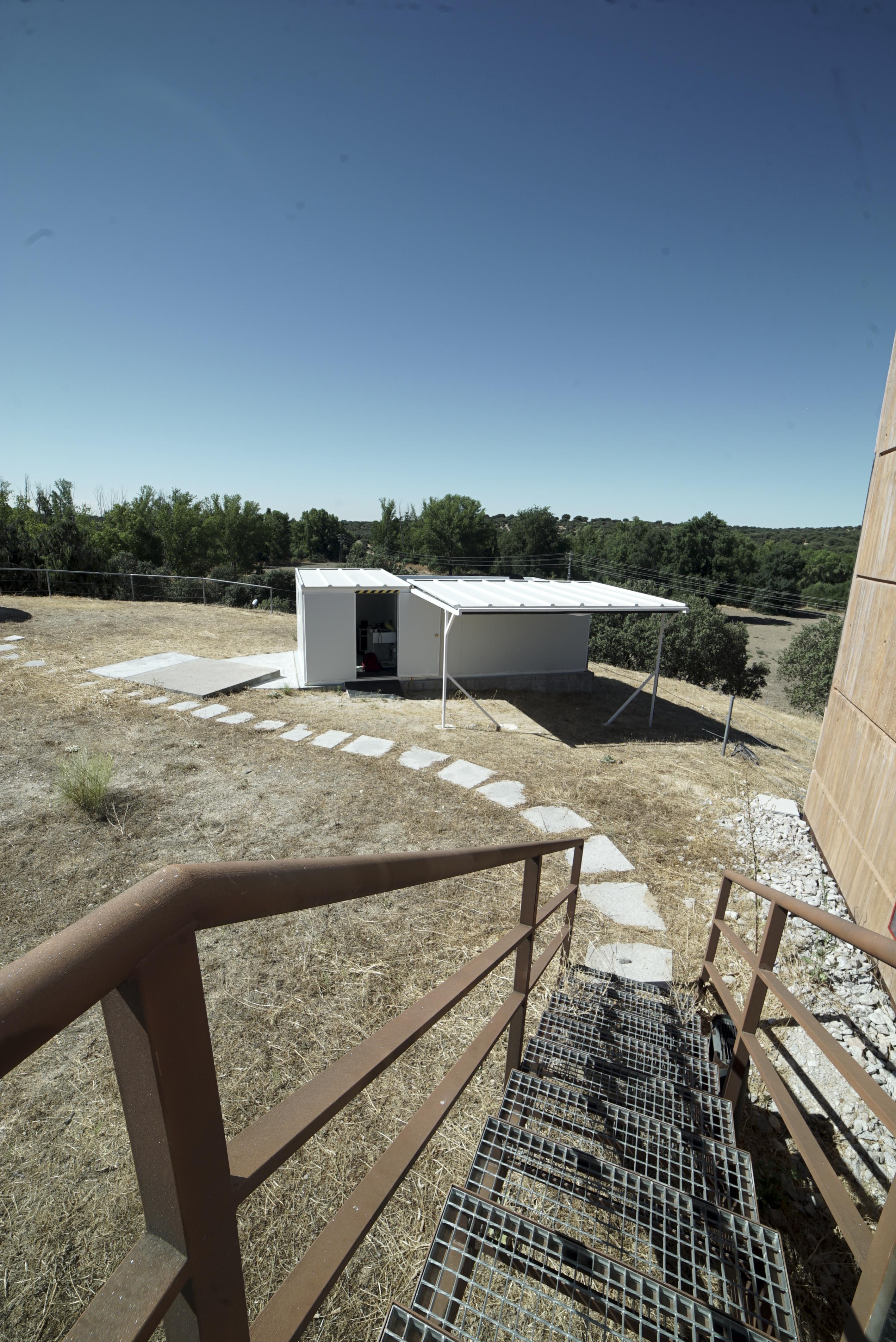 The new placement as seen from the CAB building. Credit: ESA/CESAR