Last thursday we have a special visit in one of our installations.

The new JPL Deputy Director Larry D. James visit the Robledo Optical Observatory after the visit of Madrid Deep Space Communications Complex (MDSCC). We make a little demostration about the observatory control and how a lot of students will work with it.
This telescope was installed by CESAR Team and MDSCC differents departments that help us in the communications, installation, reparation and maintenance of the observatory.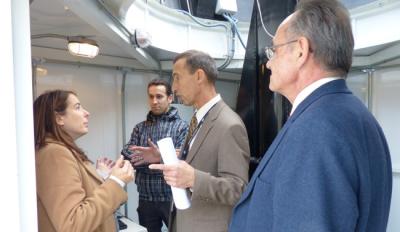 Inside the optical observatory. Raul Garcia, MDSCC
Thanks to the MDSCC complex now we have an operational telescope ready in the NASA Training and Visitor Center. Actually we can use it remotely from ESA-ESAC station and in few months we will have a new autonomous robotic control software.

Our goal is to begin using this observatory with teachers and studens in the next academic year.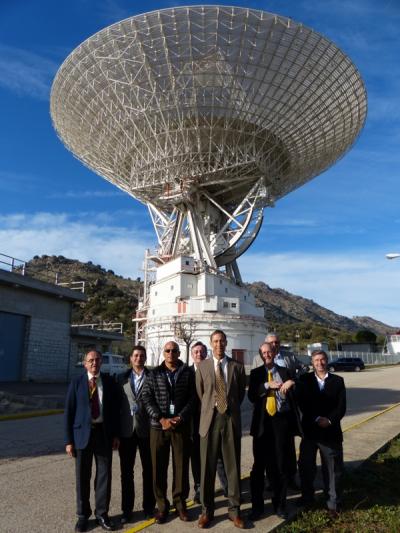 Photo with the DS-63 antenna of MDSCC. Raul Garcia, MDSCC