Topographic Planetary Study with Augmented Reality - Amador de los Ríos
05/October/2017
19 students - 6º Primary
On the 5th of October, 16 students from 6th grade of primary school at Amador de los Ríos came to ESAC to learn about the topographic studies.
Before we started with the scientific case, our expert monitors answered lots of questions that the students brought with them. For how long astronauts train before going to space? or, at which distance we don't feel the gravity? are some examples of their immense curiosity.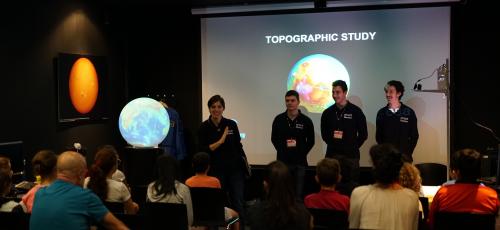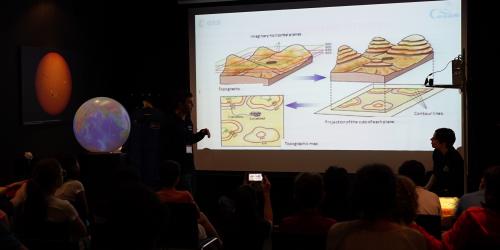 For 50 minutes, the students learnt what is a topographic map, how to build one and, most important, what is their use in our world.
One of the biggest experience of the day was thanks to our augmented reality sandbox used to project 3D topographic maps. The students could create with their own hands all kinds of geographic features and modified the landscape in real time.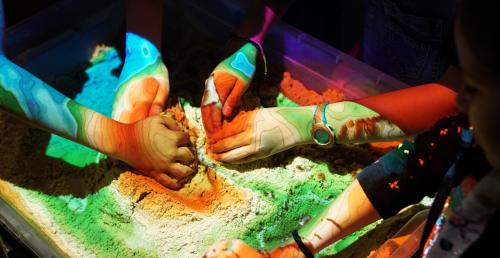 To put an end to the visit, we made a tour around the scale models of some of the greatest ESA's missions like Gaia or Rosetta.
We hope to see you again!