Travel though the Solar System - Colegio Zola Villafranca
15/March/2018
60 students - 3º Primaria
During the morning of March 15th, students from Colegio Zola Villafranca came to ESAC to learn more about the solar system thanks to an interactive scientific experience.
In the sciente experience they travel through the Solar System using different audiovisual and interactive resources. For example they visualized the atmosphere of Jupiter, touched lunar rocks or martian regolith and made a tour with 3D glasses. In this way they are able to learn new concepts in a fun way, we are sure that new youn scientific vocations had arise.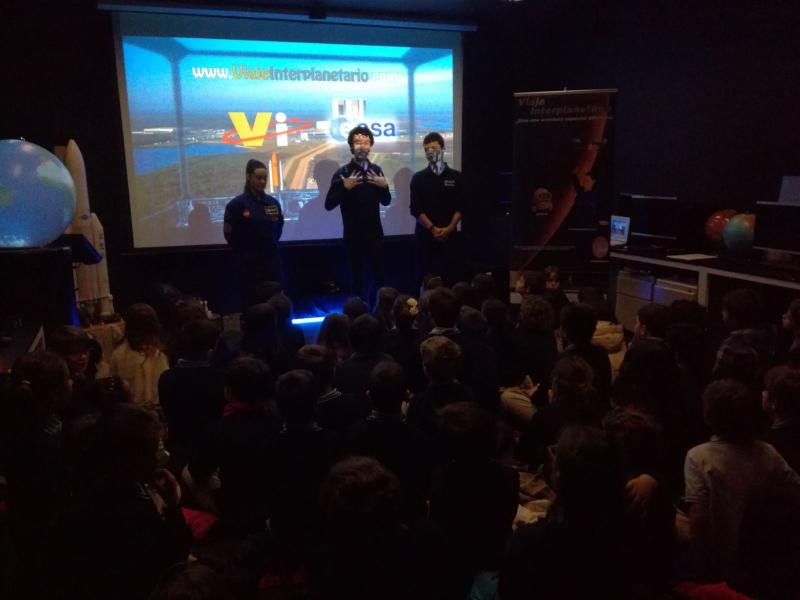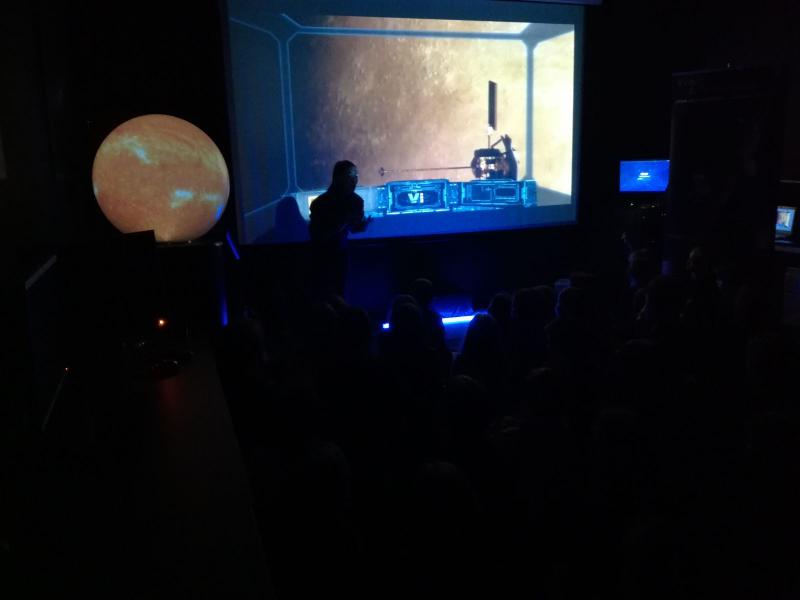 After the scientific experience we made a tour talking about the scale models present at ESAC like Rosetta or Gaia so the students learnt more about ESA space missions and how are they designed and lauched. They also touched a 3D printed model of the comet 67P Churyumov Gerasimenko and a section of the Ariane 5 rocket.
We hope to see you soon again!