Javier Ventura-Traveset Versión en Ingles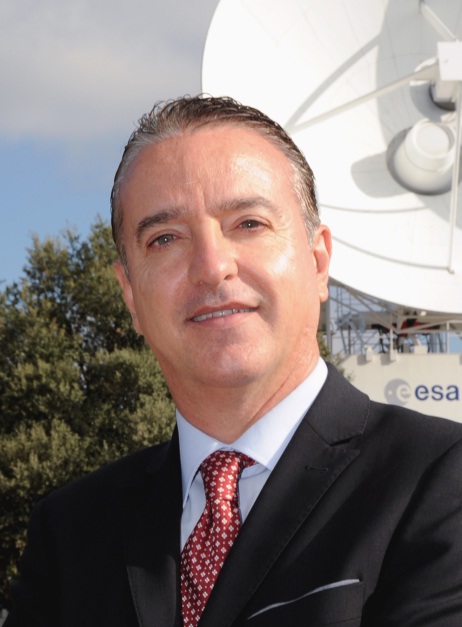 Dr Javier Ventura-Traveset has over 25 years' experience in the Space Sector field, notably in the positions of System and Mission Engineering; International Project Management, R&D Strategy, management of scientific activities and high-level Corporate strategy.
He is working since 1989 at the European Space Agency (ESA), involved in a large number of space projects, including activities in the fields of Mobile and Fix Telecommunications, Earth Observation, Science, Human Space Flight, Satellite Navigation and Technology Transfer and Business Incubation. He has also hold Corporate responsibilities at ESA such as Head of ESAC Education Office, Head of ESAC Communication Office at the ESA Director General Cabinet. He has over 20 years of experience in the field of Satellite Navigation (GNSS) field where he had the positions of EGNOS Principal System Engineer, EGNOS Mission Manager, EGNOS System Manager, Head of EGNOS Engineering Evolutions Section, GNSS Senior Advisor and Executive Secretary of the ESA GNSS Science Advisory Group.
Dr Ventura-Traveset is currently having a dual management responsibility at ESA: as ESA GNSS Senior Advisor to ESA's Directorate of the Galileo Programme and Navigation related activities; and as Advisor to ESA's Director of the European Space Astronomy Centre – ESAC, contributing to ESAC´s overall Strategy and acting as the Spokesperson of ESA in Spain.
Dr. Javier Ventura-Traveset graduated with Honours with a M.S. in Telecommunication Engineering from the Polytechnic University of Catalonia (Barcelona, Spain); he also holds a M.Sc in Electrical Engineering by Princeton University (Princeton, USA); a PhD in Electrical Engineering by the Polytechnic of Turin (Turin, Italy) . He has also followed the prestigious Senior Management program (PADE) of the IESE Business School (Madrid, Spain) and the Strategic R&D Executive Management Program at INSEAD (Fointanebleau, France).
Dr. Ventura-Traveset holds 4 patents and has authored or co-authored over 200 technical papers; he is technical co-editor of the book "EGNOS - A Cornerstone of Galileo" and author of several Book Chapters. He is also the recipient of several awards including the award for best PhD Thesis from the Spanish Electrical Engineers Association, in 1996, the European Space Agency medal of confirmed inventor in 2001, the ESA Engineering Award prize in 2002 and the "Salva & Campillo" Engineering Award in 2004.