During our visit to this fair we see the next comercial robots like Pepper, health robots, educational robots, etc. In CESAR we want to use the last technology to our workshops and robotics telescopes, we make a lot of contacts and we have inspired to create next steps for astronomy projects.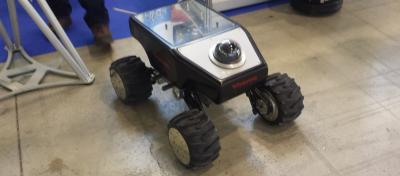 Rover base for project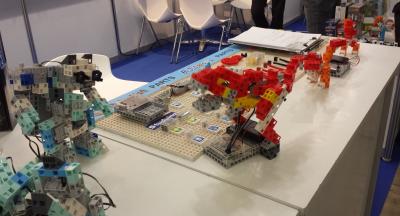 Build your own robot educational kit
Global Robot Expo is a unique event in Spain that has a clear commercial focus and that will boost business creation, wealth and investment in the robotics industry. With this ambitious goal, it will offer lectures and 'demos' for participating companies to present their projects and seek partners and investors.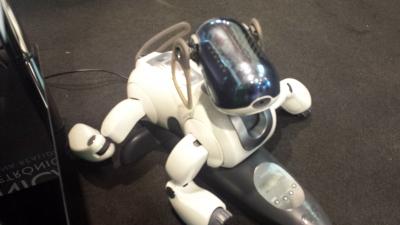 Old Aibo robot
Thanks to GMV for the invitation.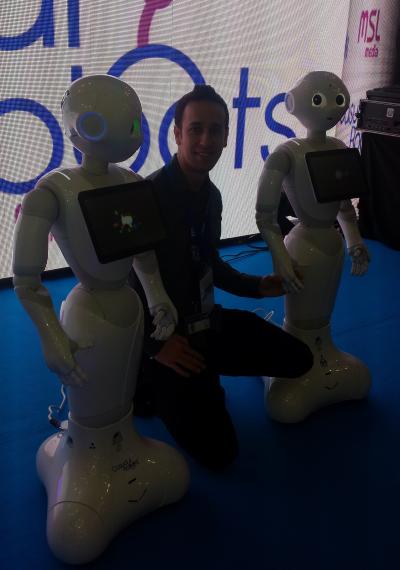 Pepper robot say hello to CESAR Team