The international travelling summer school (ITSS) is held annually in July. The ITSS changes the location from one participating universityor institute to another one each year. In 2015, the ITSS will be organized by Universidad Carlos III de Madrid in Getafe (Madrid, SPAIN).
About 20 professors and 60 students usually take part in the ITSS. Participating students are carefully selected by their professors. The language of the ITSS is English.
During the ITSS, students are grouped into teams of mixed nationalities. The teams work on projects oriented to the design and modeling of microwave and optic devices and systems. At the end of the ITSS, each team has to represent results of the project.
The program of the ITSS includes technical and cultural visits, which presents the organizing country to ITSS participants.
The technical visit this year will be to ESAC on 2015-07-08 18:00-24:00 with focus on "Microwaves and Lightwaves".
More information: http://itss.education/
ESAC tour photos: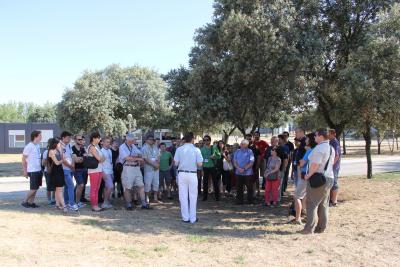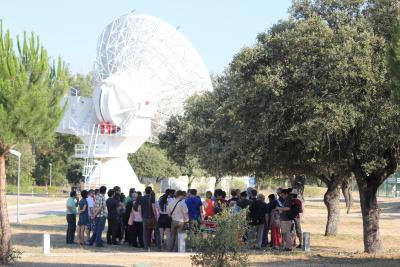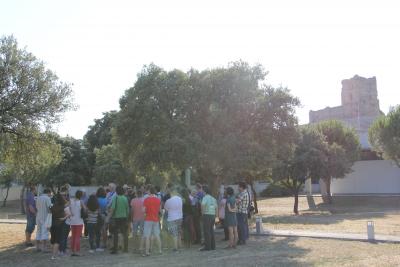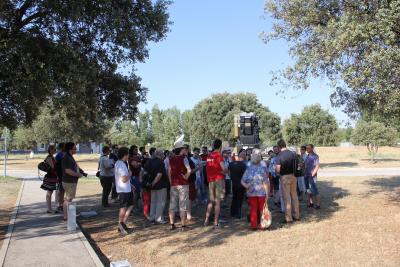 Click on the photos to enlarge
CESAR organizes the radioastronomy conference and different radioastronomy, optical astronomy exposition. Special thanks to Cristina Garcia (MDSCC).
Also CESAR team made a radio astronomy observation demo with the Vil-1 antenna as CESAR ESAC Radio Telescope (CERT).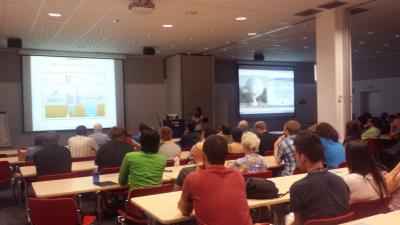 During radioastronomy conference. CESAR/ESA/MDSCC
The students and proffesors finish the day with an optical sky observation.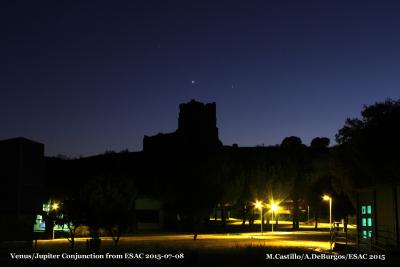 Venus and Jupiter near ESAC Castle. CESAR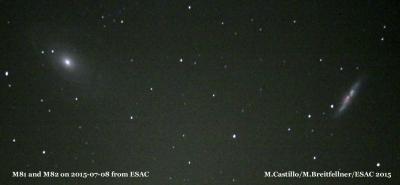 M81 and M82. CESAR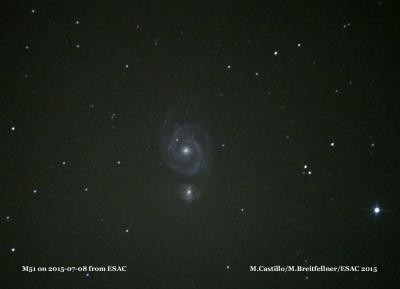 M51. CESAR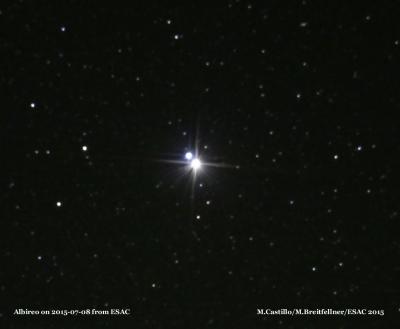 Albireo. CESAR