| | |
| --- | --- |
| Home » News » New software on Cesar 2019-2020 | Workshop room | |
| | |
| --- | --- |
| | New software on Cesar 2019-2020 | Workshop room |
In the 2019-2020 academic year, we have incorporated new software into Cesar's equipment to improve class development and make the learning process more efficient.

There are a lot of classes every day on the Cesar project with the educational center. The students come to the
European Space Agency
to learn about the work carried out at ESAC center. To offer the best educational experience we have a multipurpose room with the latest educational tools.
We have new software on this 2019-2020 course. We have 19 Linux computers with the necessary software for the development of our scientific cases. The sofware used are Stellarium, Cosmographia, Celestia, Kstars, etc. For the control of all the equipment on the room, we use
Veyon.io
. This software allows the teacher to manage the class. The teacher can control all the computers at the same time.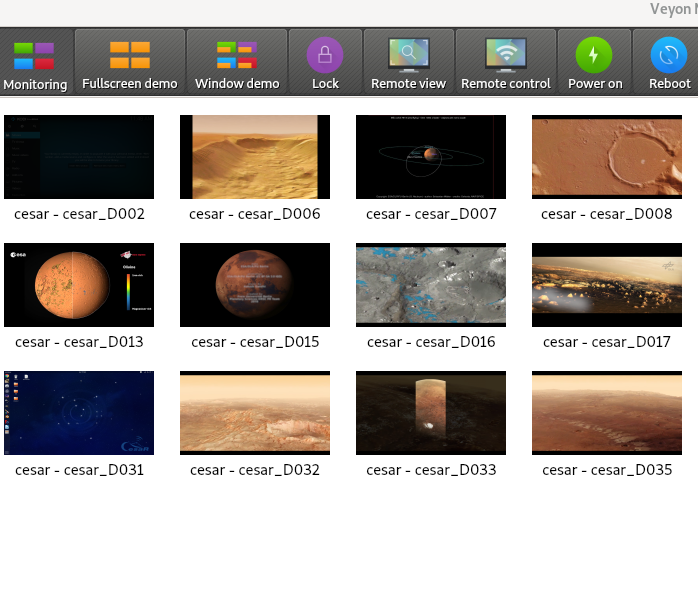 The results we have obtained with the first activities of the year are very positive. We hope to incorporate new developments to the multipurpose room soon.