CESAR collaborate with resources material and investigators to the II Space Summer School in ESAC during all the month of July (4 weeks).
CESAR team make an observation introduction, show how a telescope works and finally make some Sun observations with the children using the Telescopes with H-Alpha and Visible.
VIP visits
During the camp we have several VIP visits like the European Space Agency Director General Johann-Dietrich Wörner visit the children during their workshop.
Also the spanish astronaut Pedro Duque visit us to check the spaceships that the children are building.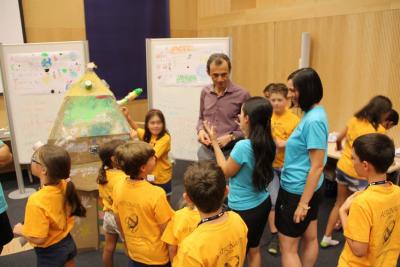 Pedro Duque in Space Summer School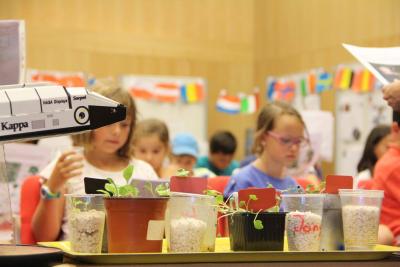 Plants in space grow up without land, thanks to ESAC professional
A lot of space science in the CESAR new dark room with the 360 degrees projector and a mission through the space with Lili Astronaut and her show: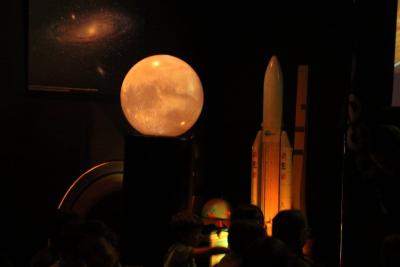 The CESAR 3D printer allow us to create different objects to use in the spaceships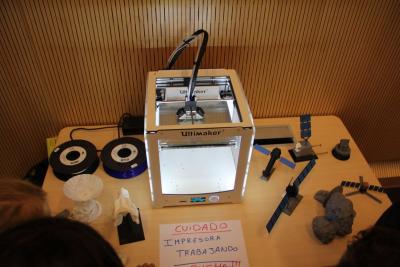 CESAR 3D Printer as educational resource