| | |
| --- | --- |
| | Escuela del Espacio Visit |
On the 23rd of June 24 people from the Escuela del Espacio from Valencia went to visit ESAC, to discover what we do here, to learn about ESA and its missions.
They had a walk though the satellites models outside, then they visit the Space Survellance and Tracking Centre, they were given a talk by Javier Ventura about ESA, later they visited the SMOS control room and the CESAR room. Finally they had lunch here at ESAC and spent the afternoon in the Deep Space Comunications Complex in Robledo de Chavela.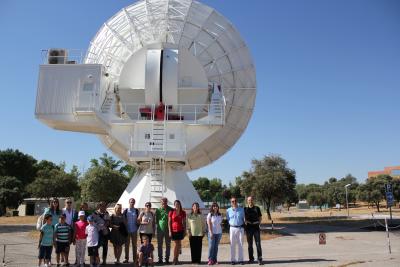 In the Radio Antenna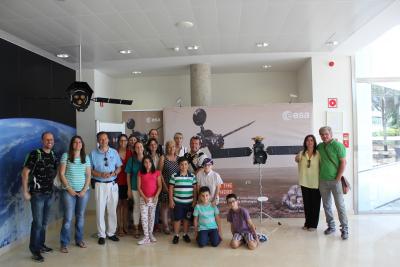 ExoMars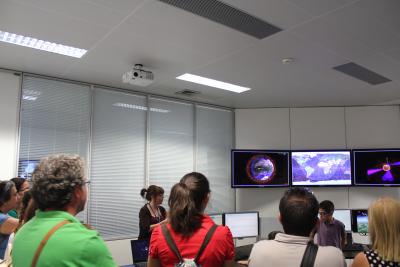 Space Survellance and Tracking centre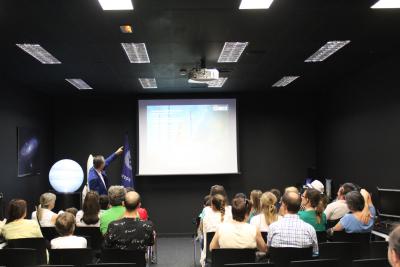 During the talk