Friday visit with the San Lorenzo de El Escorial (Spanish town) mayoress Blanca Juárez, a scientist of ESAC and the Ateneo Escurialense.
They visit all the European Space Astronomy Centre, with visits to scaled models, main control rooms, SMOS control, CESAR educational project and finish with some videos and talks about ESA.
San Lorenzo de El Escorial made a lot of scientific workshops and conference during last november with some ESAC collaboration.
See the science activities
See the results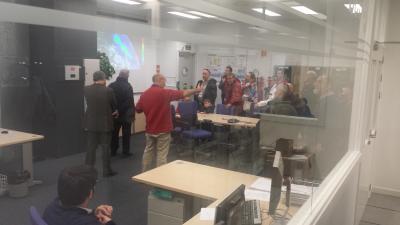 In SMOS control room. Guillermo Buenadicha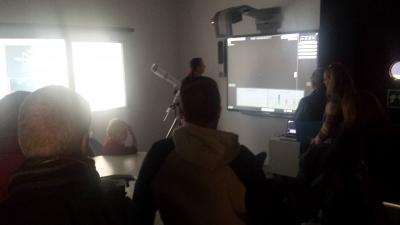 CESAR Interactive screen and ESASKY tool. Michel Breitfellner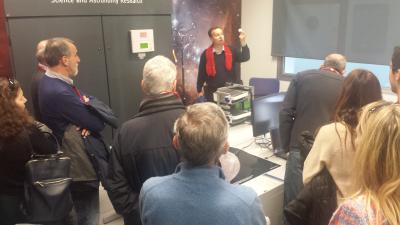 3D printer and 3D projections presentation.