Topographic Study - Federico García Lorca school
11/October/2017
51 students - 6th year of the Primary School
On the 11th of October, 51 students in their 6th year of the Primary school, from the school Federico García Lorca, came to ESAC to be scientist for a day.
This experience is part of the Space-Science Experience offered by the CESAR Team to schools.
After introducing the CESAR Team to the students and answering to their favourites questions, the students were divided into two groups, in order to better work.
One of the groups started straight away to handle topographic data and to understand them.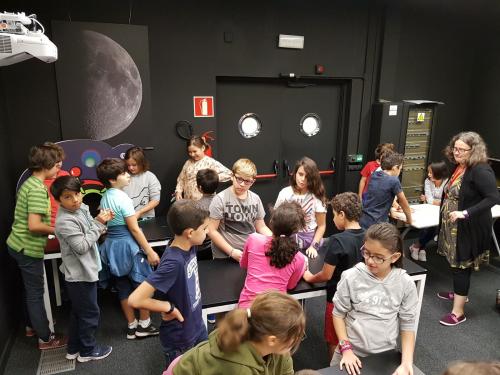 The second group went into a tour to learn more about the different European Space Agency missions and the most relevant discoveries obtained thanks to their collected data.