Javier Ventura & Topographic Study with Augmented Reality - Lycée français Molière
19/May/2017
26 Students - CM2A
On the 19th of May, 26 primary school students from the Lycee Moliere came to ESAC. They had the great opportunity to know the work done by ESA thanks to a talk given by Javier Ventura, who answer multiple curious questions about the space and the missions ESA perform.


After this, the students realized a scientific case about topographic studies. They learnt how to built and interpreted different topographic maps and also they discovered the differences between Mars and the Earth thanks to this maps.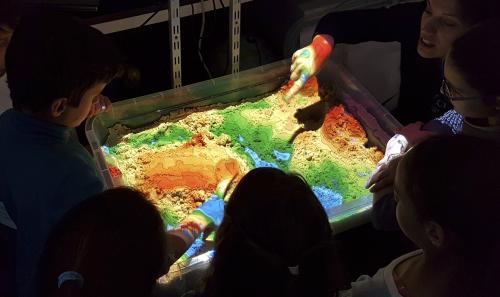 The most enjoyable part was the augmented reality experience, in which thanks to a sandbox, a projector and 3D sensor they were able to created different geographic features with their own hands and learnt how lakes, volcanos, islands or mountains are formed. It was a total success!
We hope to see you again soon!
CESAR Team – Nubalo Studios (Educational division)
More photos of the event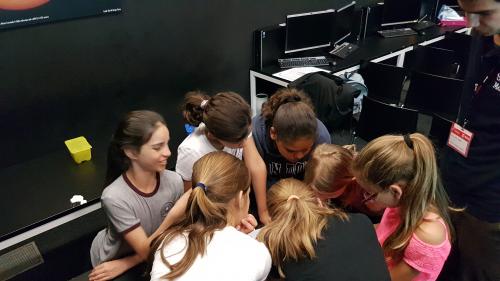 Working in one of the scientific cases