Visit from ETSI Valladolid
13/March/2018
Students from Telecommunication Engineering from ETSI Valladolid
Students from Telecommunication Engineering at ETSI in Valladolid came to Madrid for visiting ESAC installations on 9th March by mid-day.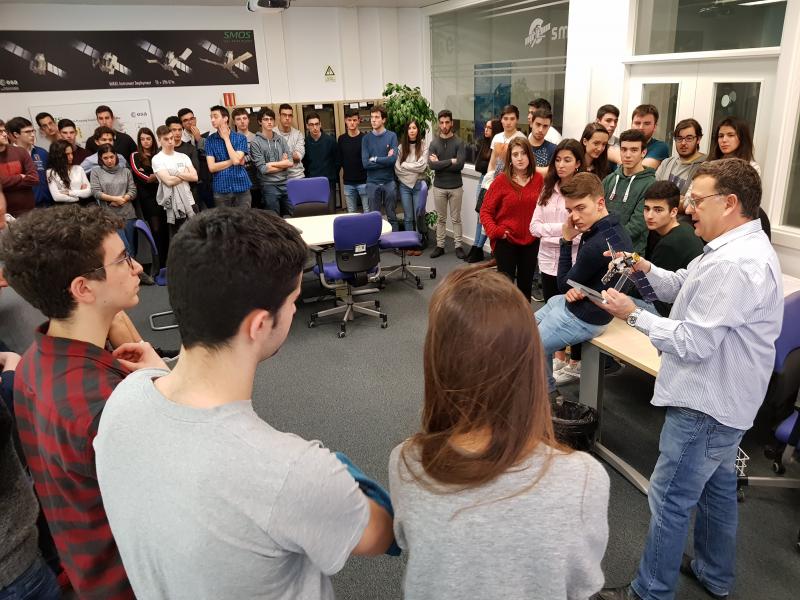 First of all they listen up to a short introduction about every project developed here on ESAC, provided by Dr. Michel Breitfellner. Starting with very popular missions like Mars Express and moving to the essential role of the Galileo GPS project, they realized that their studies are of the utmost importance in that kind of missions, and we are sure that at least one of them will join one of our teams in a few years.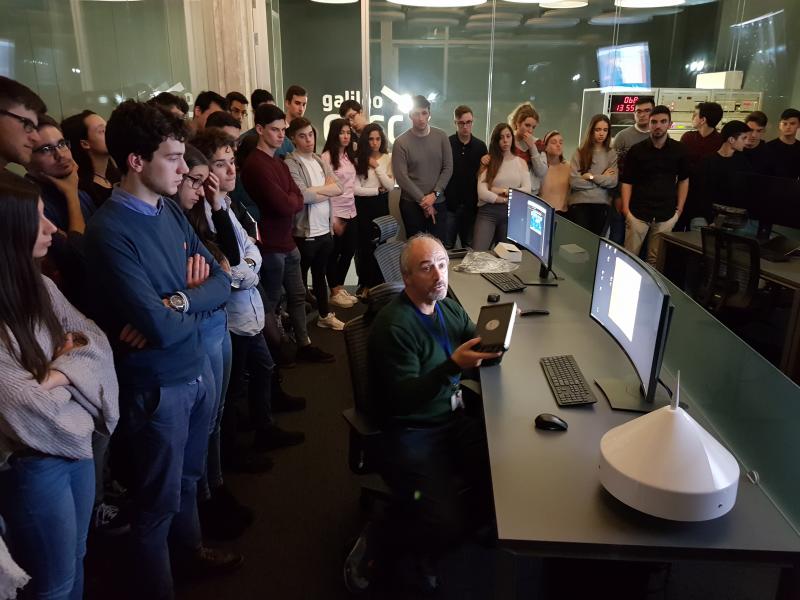 Later on they visited the control room for some of those missions, such as XMM-Newton.