Visit from João Paulo II School
09/March/2018
1º and 2º ESO-50 students and 2 teachers
On 9th March morning, 50 students of 12-13 years old from João Paulo II School of Portugal came to ESAC with their 4 teachers for visiting the facilities.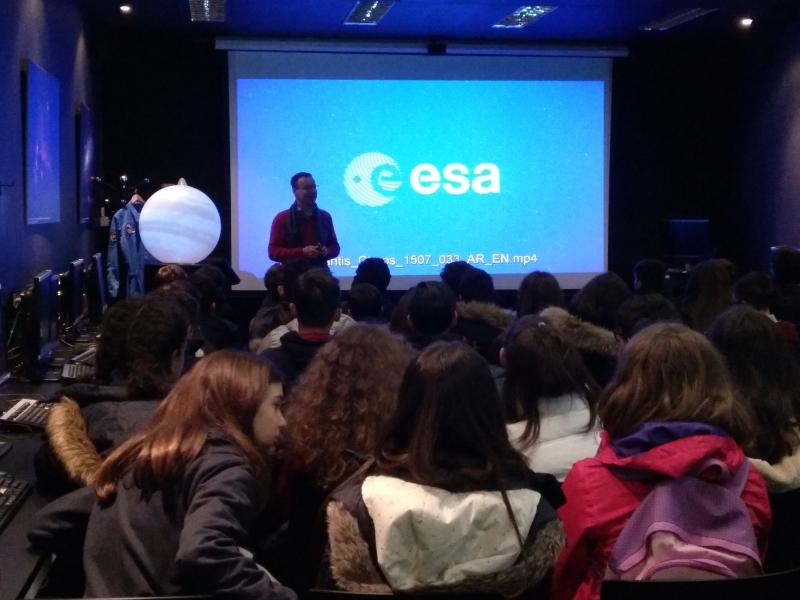 Starting with a brief introduction to every branch of Astronomy Science in the Space, like planetary sciences of Mars Express or Rosetta; telecommunications and global positioning satellites as Galileo; or the exploration of thousands of millions of stars from our Galaxy with Gaia, the students make a lot of interesting questions related to these missions and with future ones.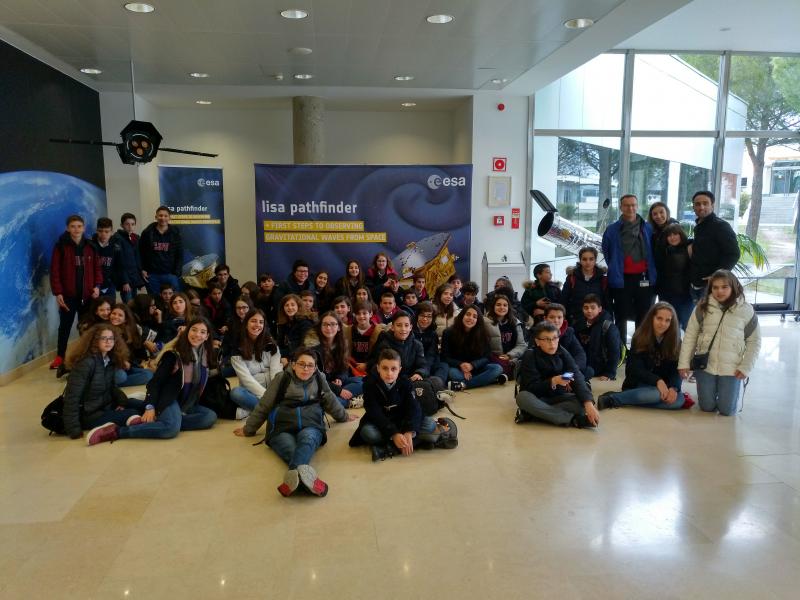 Then they moved outside and view the collection of replicas from the mentioned Space Missions Satellites and many more. On this occasion they learn much more about their functioning and about their scientific instruments.