Travel though the Solar System - Lycee Moliere
22/February/2018
60 students - 3º Primaria
During the last Thursday, students from the Lycee Moliere came to ESAC to learn about the solar system thanks to the scientific experience of Interplanetary Travel.
Using special effects and audiovisuals we made a guided tour through the solar system where the young students could learn about the surface of the Moon or Mars, visualize the atmosphere of Jupiter or touch a fragment of Saturn's rings. In this way they consolidate knowledge about astronomy and planetary sciences at the same time they spend a wonderful time.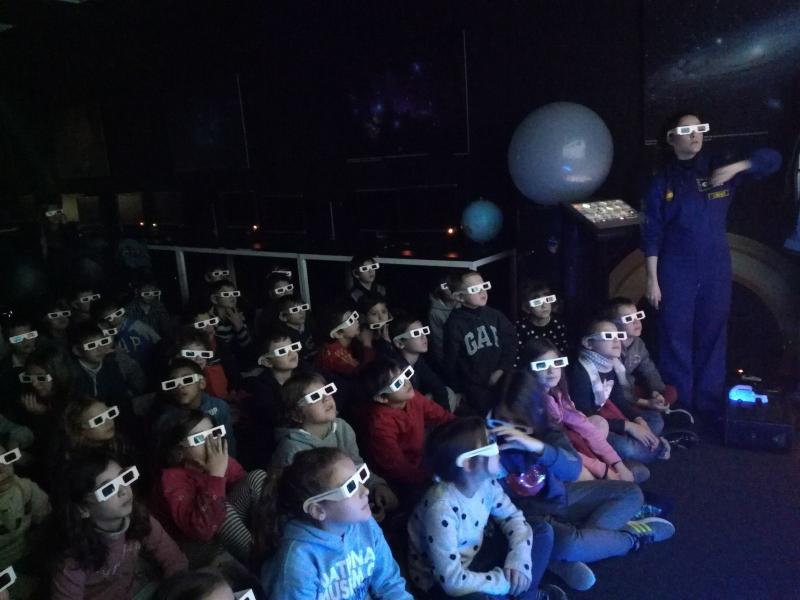 After the experience we made a tour around ESAC talking about the scale models of ESA's space mission like Rosetta, Gaia or SOHO. The students could also touch a section of the Ariane 5 rocket and made lots of questions about space.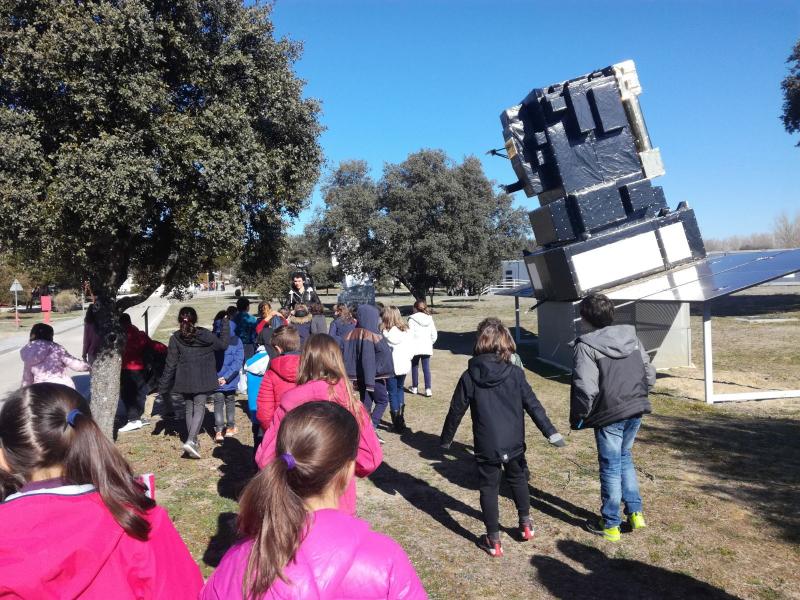 We are sure the scientific interest of this students has increased. We hope to see you soon!