The 17,18, 19, and 23 of May there was a teacher course of the Community of Madrid at ESAC. The course called "LA AGENCIA EUROPEA DEL ESPACIO COMO RECURSO EDUCATIVO" was addressed to 65 teachers of Primary and Secondary school from Madrid.
The principal objectives of the course were to: promote the interest to space investigation, know the different types of experiments carried through the space missions, let teachers know about the importance of international projects, tell them about school activities that increase students interest in Science and Astronomy and let them know how Space Science contributes to everyday life.
All that was explained in 4 different days, each one with different experts talking:
DAY 1
DAY 2
On the second day Crisitina García Miró, Radio - astronomer in the "Madrid Deep Space Communications Complex" of NASA in Robledo de Chavela and Manuel Castillo, responsible of Radio telescope at ESAC, talked about Radio Astronomy.
DAY 3
DAY 4
Finally, on the last day, Alejandro Cardesin, operations manager of Mars Express, talked about Mars, its missions Mars Express and ExoMars, and Venus and its mission Venus Express.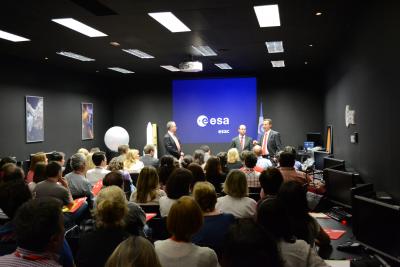 Day 1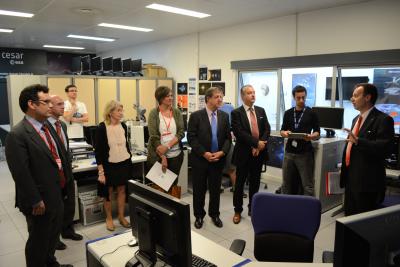 Day 1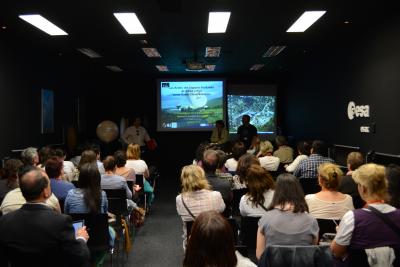 Day 2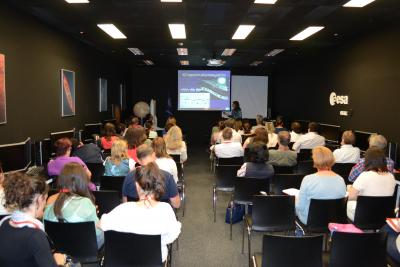 Day 3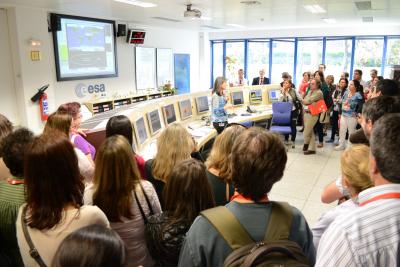 Day 3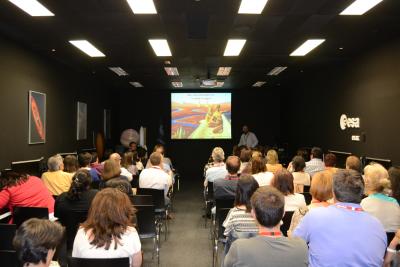 Day 4