This week (August 15 to 19, 2022), the Sun was particularly active around sunspot group AR 3078, labeled in red below: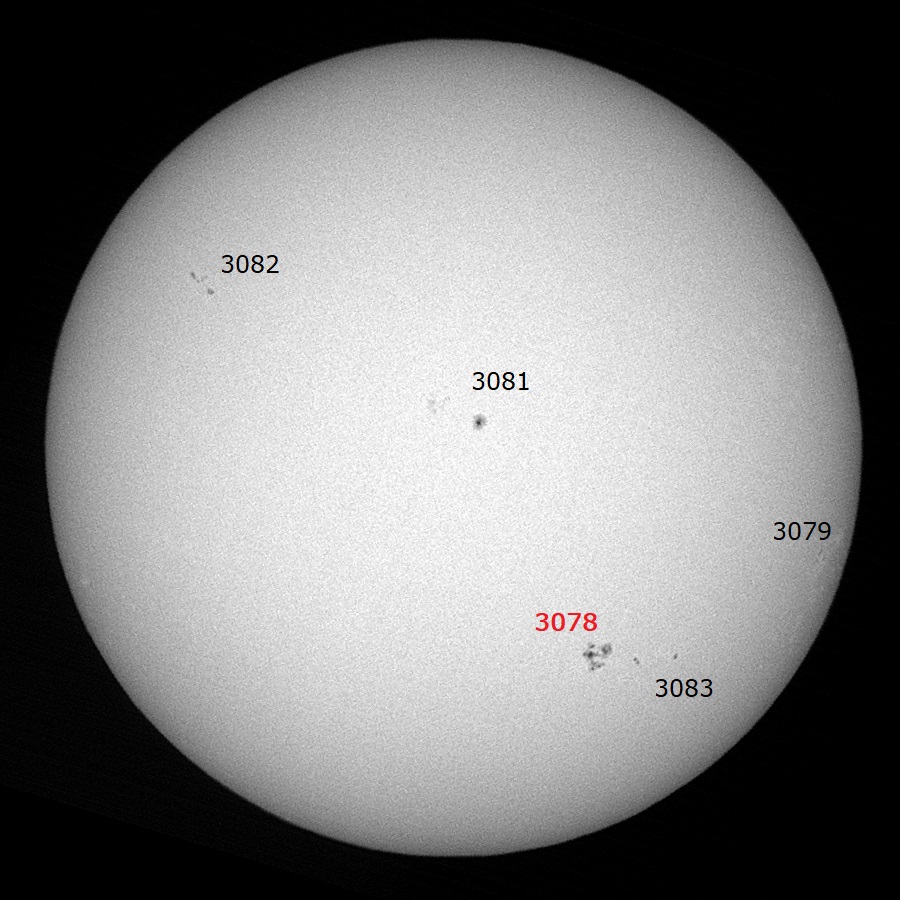 Visible image of the Sun on August 17, with sunspots labeled (CESAR Helios Observatory 17/08/2022, 09:11 UTC).
In addition to two M-class solar flares with coronal mass ejections (CME) emitted from this sunspot in the evening of August 17, there have also been several C-class solar flares (spaceweather.com). As a result of the Earth-directed CME, there were multiple minor geomagnetic storms and more are expected in the upcoming days!
Watch the video linked here to see a timelapse of the active region around sunspot AR 3078 on August 18, 2022. The video consists of H-alpha images taken in 60 second increments over a 2.5 hr period (9:00 -11:30 UTC). Look in particular at the region circled in the image below!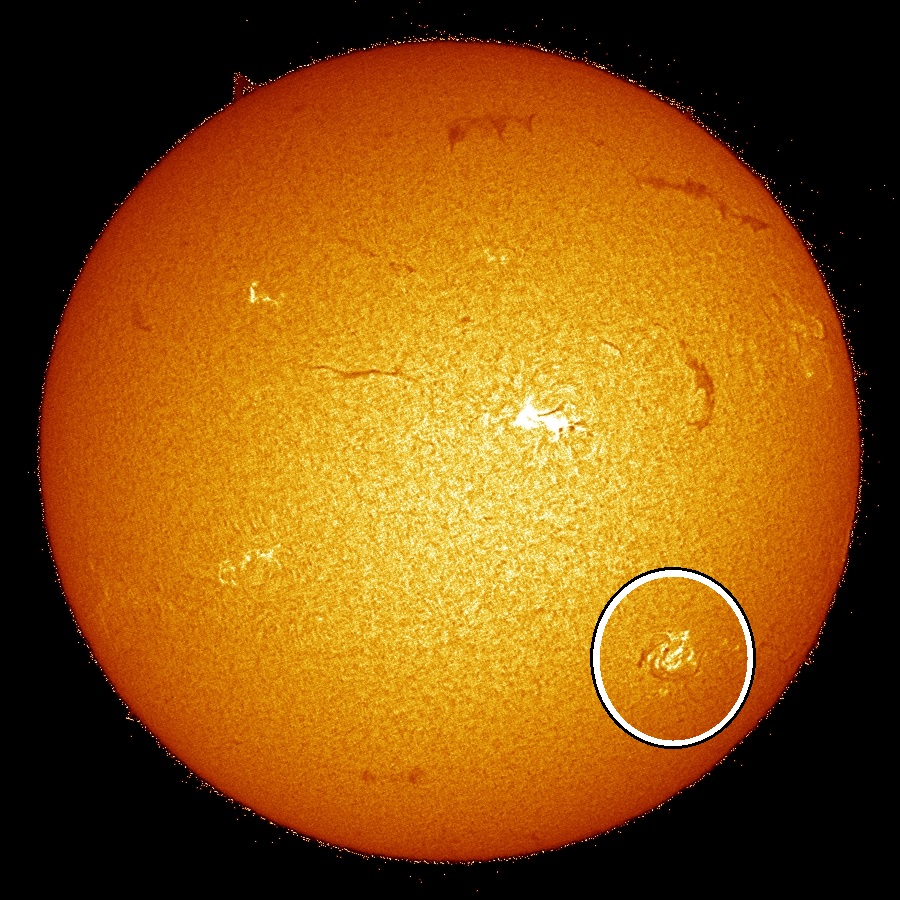 H-alpha image of the Sun, with the region of high solar activity marked on the disk (CESAR Helios Observatory, 18/08/2022, 09:14 UTC).