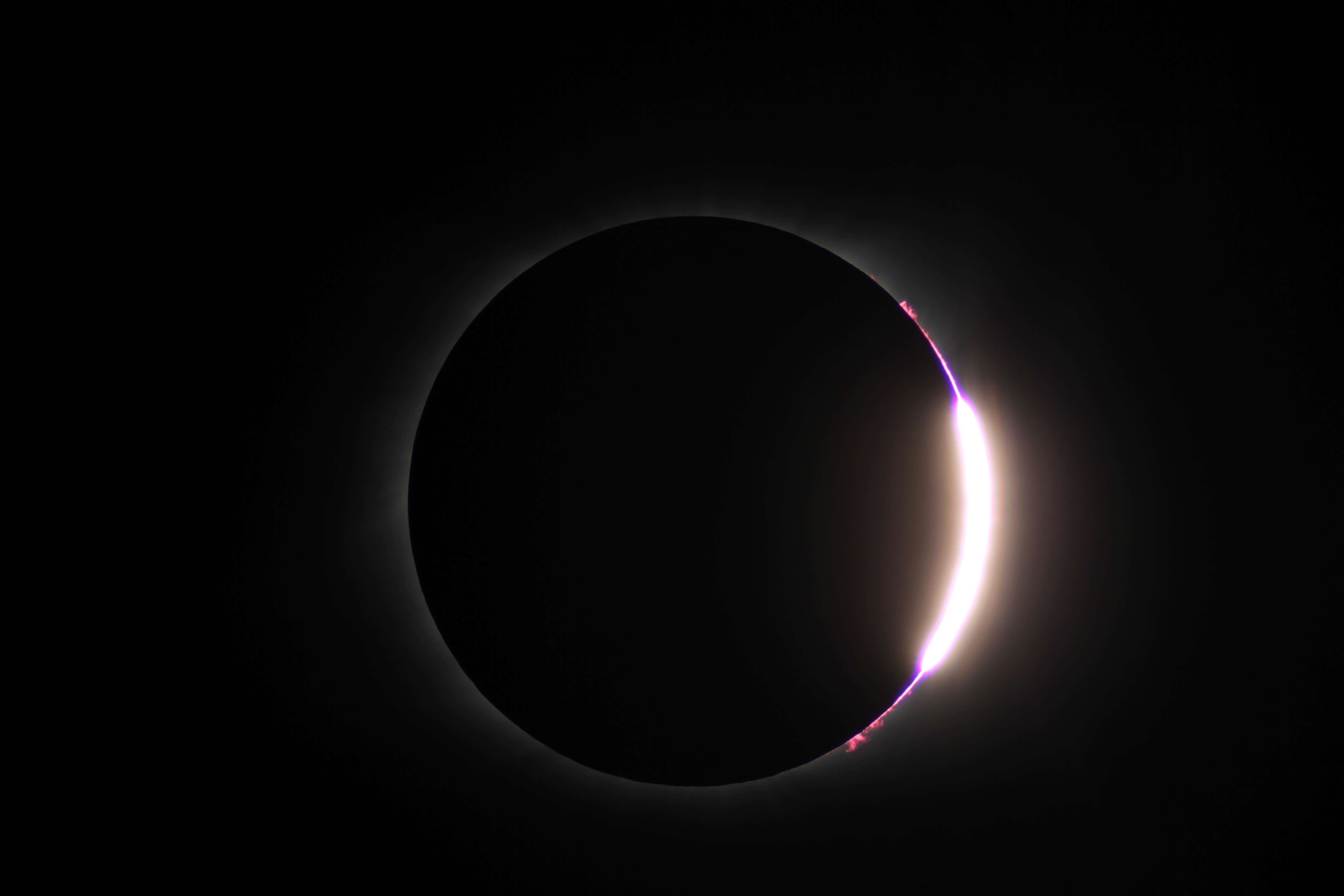 [ESA Space Science image of the Day, original text from link]
Love is in the air this week! Whether you're a red rose enthusiast or are planning to eschew all involvement this year, we have a cosmic Valentine's treat to please even the most romance-averse: this bright and beautiful celestial ring.
Glimmering with colour and light against a pitch-black sky, this ring was seen during the eclipse that took place on 21 August 2017 across the USA. This event was a total solar eclipse, meaning that the Moon slipped perfectly in front of the Sun and blocked the entirety of the star's light – an occurrence known as totality – for a band of observers across the country.
The shadow of the eclipse took 1.5 hours to cross the USA, moving from Oregon to South Carolina, and gave eager eclipse-watchers within the totality belt up to 160 seconds of total darkness.
This snapshot was captured during an eclipse expedition to the USA as part of ESA's CESAR (Cooperation through Education in Science and Astronomy Research) educational initiative. CESAR engages students in the wonders of science and technology – astronomy in particular. The expedition team organised a special event on eclipse day, and delivered a broadcast including eclipse footage and talks with experts.
Totality for the team occurred at precisely 10:42 local time in Casper, Wyoming (17:42 GMT); this image was taken moments after totality ended and the Moon continued along its path through the sky.
The eclipse's likeness to a diamond ring is a well-documented effect within astronomy, and seen often in solar eclipses. It is known as, predictably, either the diamond ring effect or the Baily's beads effect. The beads refer to the tiny pearls and droplets of sunlight that can be seen forming around the Moon's dark outline. When the Moon moves on enough for the beads to draw together and form a more solid and extended band of light, Baily's beads are said to have formed the diamond ring effect – as seen here.
The CESAR team took images at every stage of the eclipse, many of which show Baily's beads and other phenomena in more detail. These can be seen here.